TouchOSC is a modular control surface toolkit for designing and constructing custom controllers that can be used on a multitude of operating systems and devices.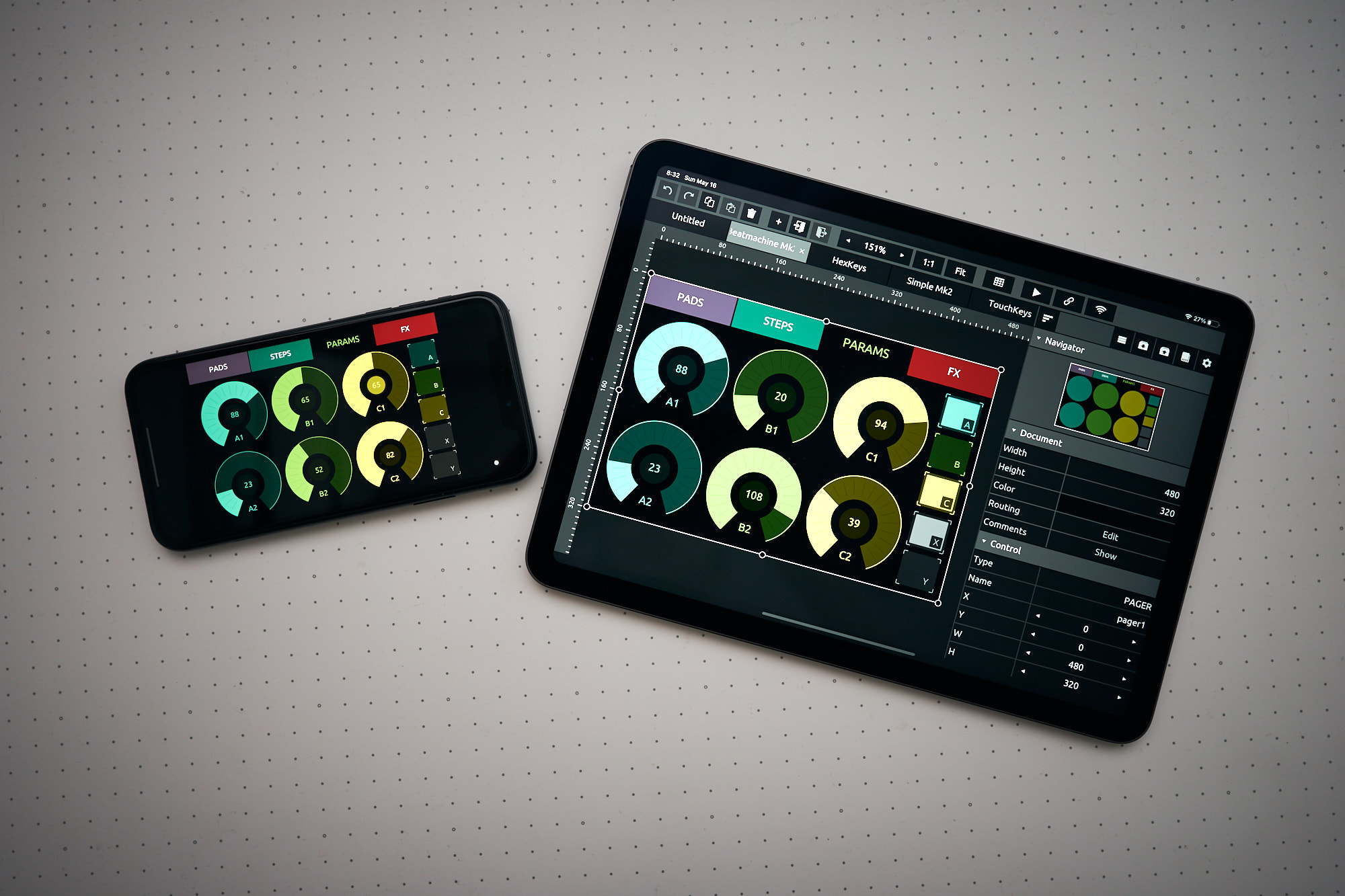 TouchOSC can be used on touch-screen mobile devices as well as desktop operating systems using traditional input methods.
TouchOSC can communicate with other software and hardware using the MIDI and Open Sound Control protocols in a variety of ways and via many different types of wired and wireless connections simultaneously.
All versions of TouchOSC include the powerful, integrated editor, to customize every detail of your controller setup. If the default behavior of the selection of available controls does not exactly do as you wish, there is unlimited possibilities using the deep scripting engine and the easily configured inter-control communication using local messages.
Any control surface document you create can be freely exchanged between all versions of the application, and we've worked hard to make sure that every aspect of your controller will be rendered and behave exactly the same, no matter what kind of hardware TouchOSC is running on.
We are always working on adding more protocols, input methods and features, if you would like to suggest anything that is missing for your use-case or workflow - please do not hesitate to contact us and let us know. We think of every single suggestion as a vote - if enough votes are cast, we will make it happen!
Please note that a manual for an application as complex as TouchOSC will always be a work in progress, much like the application itself, and we will continually update these pages based on user feedback and application updates - of which there will be many.
So please do check back from time to time for updates and additions to the material presented here.
Hexler Heavy Industries - 2021