A control can have multiple OSC messages configured. Messages can be both sent and received on multiple connections.
When a message is enabled to send, it will be sent on the configured connections when any of the control's values enabled as trigger change, and if the change matches the change condition of the trigger.
When a message is enabled to receive, it will be considered to be matched against received OSC messages if the incoming message is received on one of the enabled connections and the address part matches the received message.
---
---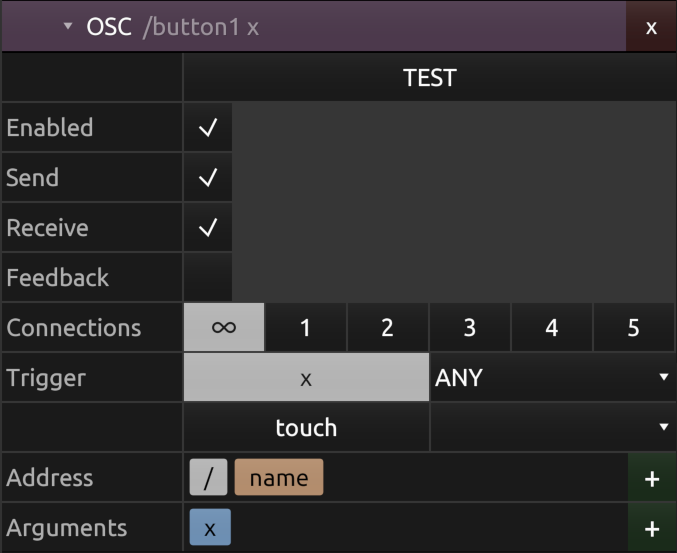 Enabled
---
Send
---
Receive
---
Feedback
---
Connections
---
Trigger
---
Address
---
Arguments
---
Partials