A control can have multiple MIDI messages configured. Messages can be both sent and received on multiple connections.
When a message is enabled to send, it will be sent on the configured connections when any of the control's values enabled as trigger change, and if the change matches the change condition of the trigger.
When a message is enabled to receive, it will be considered to be matched against received MIDI messages if the incoming message is received on one of the enabled connections.
Message matching depends on the type of MIDI message. TouchOSC defines part of a MIDI message as the address part, used for routing to determine the target controls, and another part as the payload.
The type of the message and the address part will be used to determine if the incoming message matches the control's message, and the payload part will then be processed to extract values and properties to update (if so configured).
See the message matching section for details on address/payload for each message type.
---
---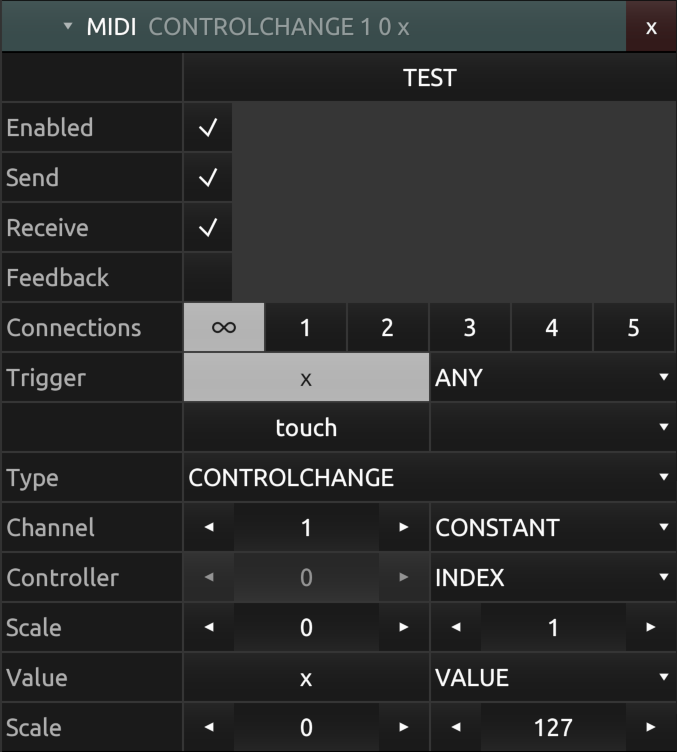 Enabled
---
Send
---
Receive
---
Feedback
---
Connections
---
Trigger
---
Type
---
Matching