TouchOSC comes with a powerful, integrated editor on all platforms, for creating and editing control surface documents.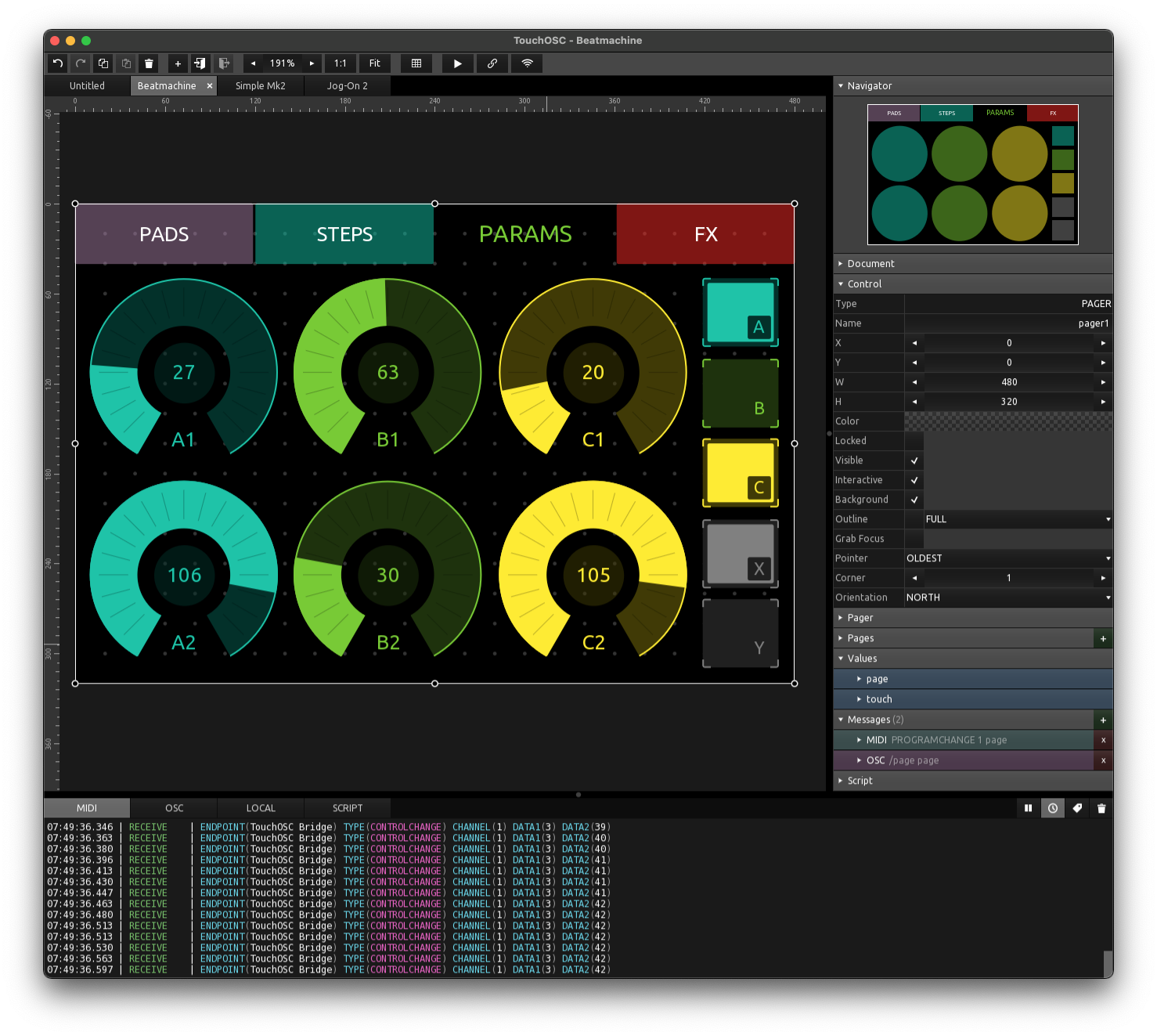 TouchOSC can open touchosc layout files made for TouchOSC Mk1, and some aspects of the import can be configured in the preferences.
Documents will be saved in a new tosc document format, specific to this new version, which is not compatible with the TouchOSC Mk1 application.
Multiple documents can be opened at the same time and all parts of the layout can be copied from one document to another.
Multiple instances of the application can be connected over the network, for synchronized editing and preview on multiple clients in real-time, using the application's Editor Network client-server functionality.
While there a minor differences between the desktop and mobile versions, most functions work identical across all supported platforms, and we'll point out some of the differences in their respective sections.