TouchOSC for Android
Modular OSC and MIDI control surface for Android
Send and receive
Open Sound Control
and
MIDI
messages over Wi-Fi

Also available for
iOS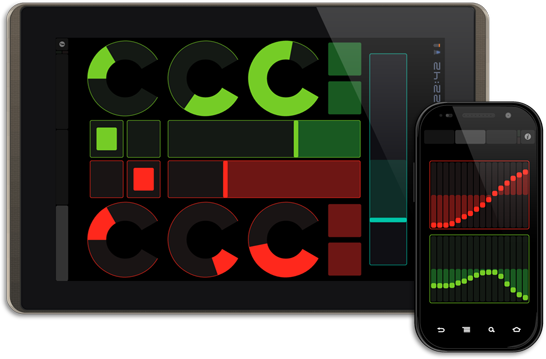 Screenshots
Features
Remote control and receive feedback from any software or hardware that implements the OSC or MIDI protocols such as:
TouchOSC Editor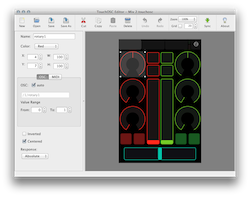 Download TouchOSC Editor for Mac OS X, Windows and Linux to create and customize layouts for TouchOSC:
TouchOSC Bridge

TouchOSC Bridge is a standalone tool application for Windows and Mac OS X that relays MIDI messages sent from TouchOSC to any MIDI capable application on your computer and vice versa. TouchOSC version 1.8 or later is required to use this application.
Requirements
Requires Android 1.6 or later
Multi-touch requires Android device with full distinct touch tracking capabilities
Manual
Complete online documentation can be found
here
.
Support
If you run into problems or have feature suggestions,
please contact us or visit the forum and let us know!