TouchOSC
Modular OSC and MIDI control surface for iPhone / iPod Touch / iPad
Send and receive
Open Sound Control
and
MIDI
messages over Wi-Fi and control
CoreMIDI
compatible software, hardware and mobile apps.
Also available for
Android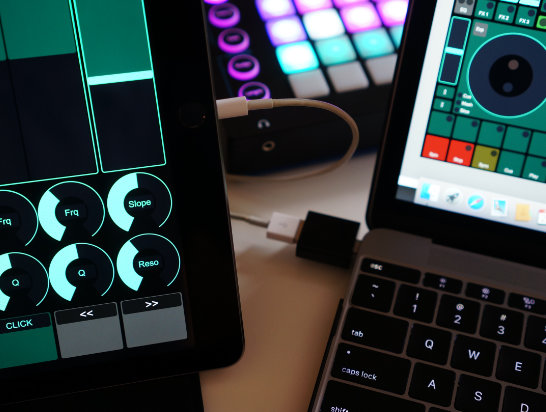 Screenshots
Features
Remote control and receive feedback from any software or hardware that implements the OSC or MIDI protocols such as: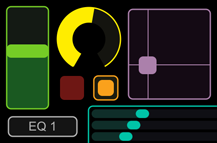 Total Control
Choose from a wide variety of controls and configure each to fit your preference and the requirements of the software or hardware you are working with. TouchOSC can be used to control (almost) anything...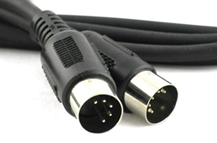 Wireless and Wired MIDI
On top of full Open Sound Control support and its own wireless MIDI Bridge, TouchOSC can connect using OS X CoreMIDI Network Sessions or any iOS compatible MIDI interface or controller such as iConnectMIDI, Alesis iO Dock, MIDI Mobilizer II, iRig MIDI, and many others...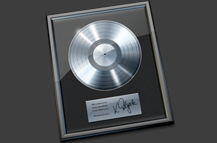 Built-in Logic Pro & Express Support
TouchOSC is an officially supported Apple Logic Pro and Express Control Surface. Take control of your mix or recording from anywhere around the studio and never worry again about your controls not being in sync with your favorite DAW...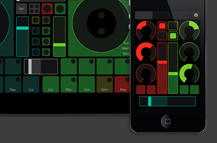 Cross-platform Support
TouchOSC is available for iOS and Android devices. Take your setup and custom layouts with you easily when switching between mobile devices...
Videos

Satoshi Tomiie's iPad / iPhone DJ set up

Native Instruments' Traktor
Virtual Guitar & Wobble Synth

Pasto is a multi-touch 32 step sequencer suite
built in Ableton, TouchOSC and OSCulator



WakeUp - Interactive mapping installation

Moog Little Phatty x iPad x TouchOSC

Projection Mapping
VDMX, Quartz Composer, TouchOSC



Novation 25SL Compact
iPod Touch TouchOSC MOD

Apple Logic Pro with TouchOSC on iPad

TouchReaperOSC for Reaper
TouchOSC Editor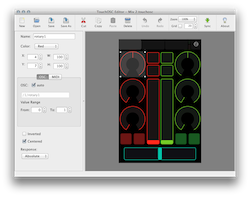 Download TouchOSC Editor for Mac OS X, Windows and Linux to create and customize layouts for TouchOSC:
TouchOSC Bridge

TouchOSC Bridge is a standalone tool application for Windows and Mac OS X that relays MIDI messages sent from TouchOSC to any MIDI capable application on your computer and vice versa. TouchOSC version 1.8 or later is required to use this application.
Requirements
Compatible with iPhone / iPod touch / iPad
Requires iOS 5.1.1 or later
Logic control surface support requires Apple Logic Pro or Express 9.1.2 or later
Manual
Complete online documentation can be found
here
.
Support
If you run into problems or have feature suggestions,
please contact us or visit the forum and let us know!
Apple, the Apple logo, iPhone and iPad are trademarks of Apple Inc., registered in the U.S. and other countries. App Store is a service mark of Apple Inc.