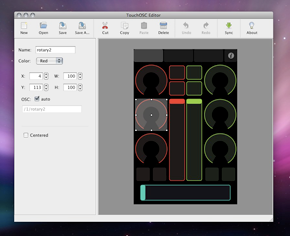 Welcome to the new h e x l e r . n e t !
So I moved the site from a relatively unknown wiki-engine called Nanoki over to the almighty WordPress. The reason I used Nanoki for so long was because it is written in Lua which I have deep affection for, having used it as my embedded scripting engine of choice for many years. Anyway, I hope this move will enable me to keep everyone up to date more easily, mostly regarding progress of TouchOSC development ...
I have received and enormous amount of email containing questions/suggestions/feedback/etc concerning TouchOSC, and on one hand I guess that is a good sign of having a healthy, decently-sized user-base, on the other hand because of my "real" life being extremely busy since last year, I have been virtually unable to answer every single message in my inbox as I wish I could have. So if you've written to me and haven't heard back from me at all, please write again to .(JavaScript must be enabled to view this email address) as a reminder.
As I hope most of you know I am working on an editor application to allow customized TouchOSC layouts, and even though the release has been delayed many times because of the aforementioned life being extremely hectic, it is progressing nicely lately and will be released next month if everything goes as planned for a change, fingers crossed.
Which brings me to the point that I would really like to sign up more testers which will be receiving preview versions Real Soon™, specially if they are working on Windows or Linux. Drop me a line at .(JavaScript must be enabled to view this email address) if you're interested and let me know what platform/software you are using.
Yours truly,
rob