TouchOSC | Setup Traktor
Updated: Apr 11, 2018
TouchOSC
First we'll have to get TouchOSC connected to the computer running Traktor. In the case of Traktor we will want to use a MIDI connection. You can use any of TouchOSC's MIDI connection types.
For wireless operation this could be a CoreMIDI Network Session for Mac OS X and iOS devices, or a TouchOSC Bridge connection for any combination of OS and device. Of course any wired MIDI connection will also work using any CoreMIDI compatible MIDI interface for iOS devices.
Once you have established a MIDI connection to your computer, load the Jog-On layout from TouchOSC's Layout screen.
Traktor
Download Jog-On.tsi
Open Traktor, go to 'Preferences', then 'Controller Manager'
Click the large 'Import' button at the bottom of this screen and browse for the TSI file
Ensure that In-Port and Out-Port on this screen are set to the MIDI interface you are using for TouchOSC's connection, if you are not sure about this setting choose 'All ports' here
Controls in Detail
Note that commands shown in yellow are activated by holding down Shift. Commands shown in red are activated when in Browse Mode.
FX Units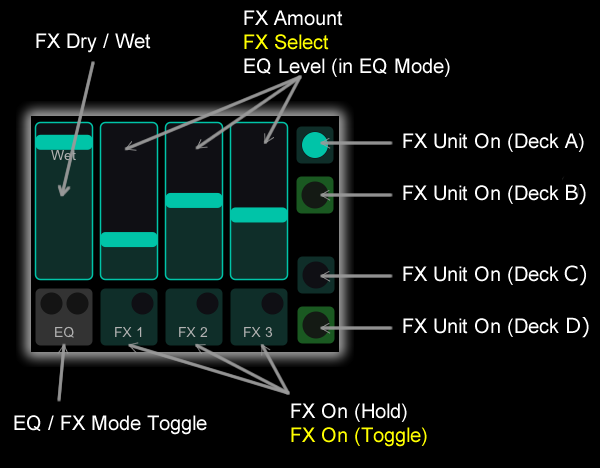 Loop / Beatjump Controls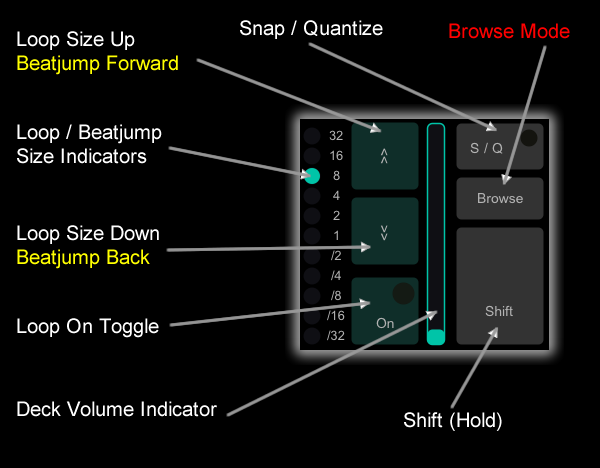 Loop Recorder, Volume & EQ Kills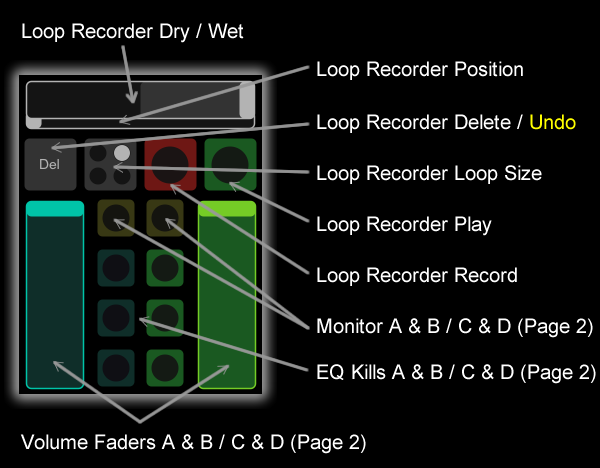 Jogwheels & Beatmashing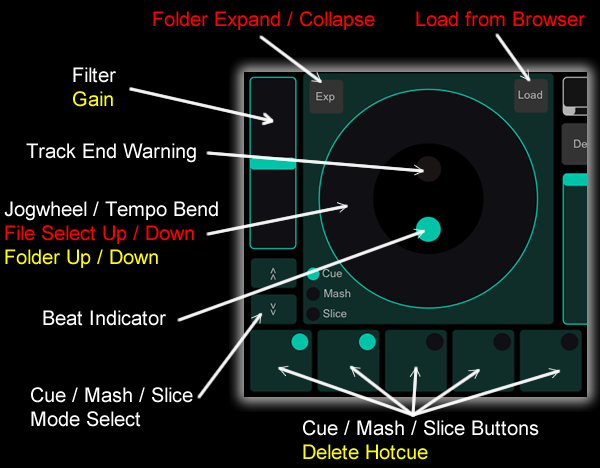 Jogwheels & Beatmashing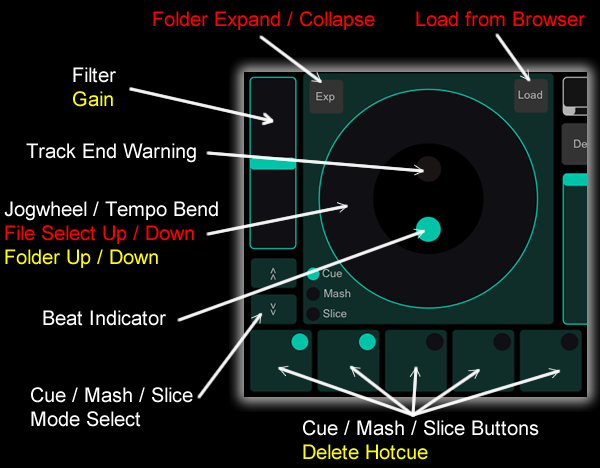 Transport Controls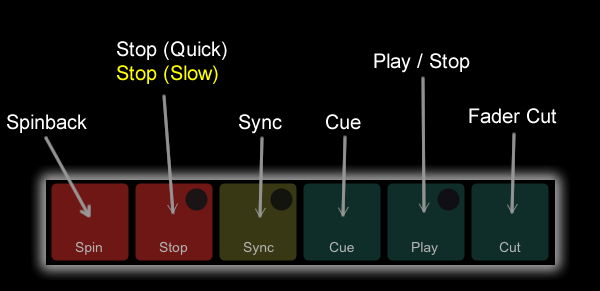 Sample Deck Controls