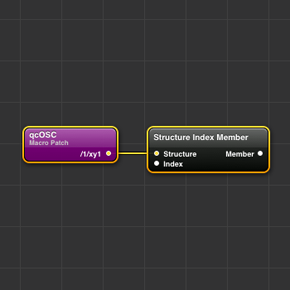 I've uploaded a new version of qcOSC, my Quartz Composer OSC receiver plug-in.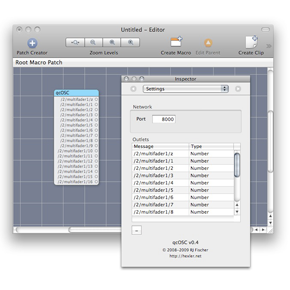 Hello Quartz Composer loving people! Here's a new version of my OSC receiver plug-in. I fixed some bugs, improved some things and wrapped it all up neatly in version 0.4...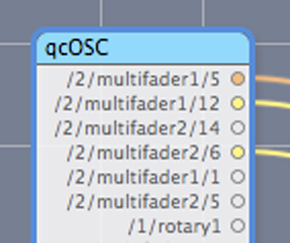 A while ago at Fucina.off '08 in beautiful Spoleto, Italy, me and Daniele Ciabattoni noticed (AGAIN) that there's something wrong with the OSCreceiver patch in Quartz Composer. If you're using TouchOSC (or any other OSC node) with Quartz Composer you probably know all about this so I won't go into the details...